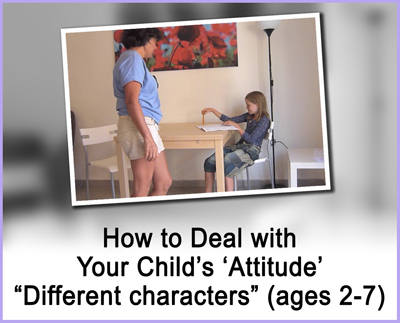 Using Different Characters - Tool (video)
Enhance your child's emotional intelligence by 'recognising' different characters that your child 'tries out'.
Especially when young, your child is likely to exhibit different characteristics and behaviours - some of which will enhance their life and yours, and some which do not.

Purchase the video link to learn a highly effective way of dealing with these 'less than efficient' 'characters' - especially effective with 2-7 year olds - but also can be used with older children.