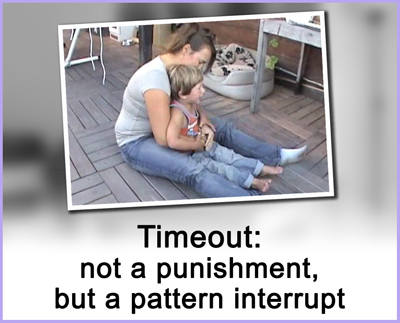 Timeouts - Parenting Tool (video)
Timeouts are an opportunity to stop the world - for you and for your child - a chance to get your child 'out of their funk'. The way we use timeout may be different from how you've heard of it before - and it's extremely effective! You can use timeout at an airport, a train station, in a grocery store, as well as at home.

Purchase the video link to learn all about Timeouts and how best to use them - with children of all ages!