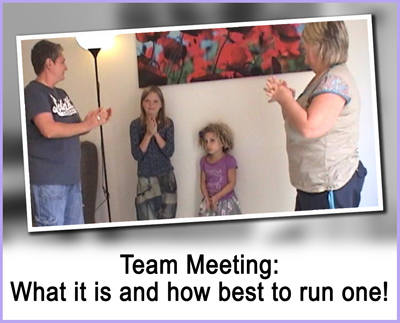 Team Meetings - Tool (video)
Team Meeting is a wonderful tool to be used within the family as well as in the office or in other groups and teams. Usually they're called when things are not working. The adult is always in charge - even if a child calls the team meeting. Watch the video to see how best to use a Team Meeting to clarify situations, and get everyone present more aligned with what's going on.
NB This method is different from the more traditional method of carrying out a Team Meeting that you may have come across previously.

Purchase the video link to learn the best way of carrying out the most productive Team Meeting.